eCommerce websites serves as the foundation of your online retail business, and We at SQ Expertise understands the importance of utilizing the latest technology to maximize profitability as we are among best Ecommerce website design company in Pakistan
Being Ecommerce website development company, our eCommerce solutions offer the best in standard features and functionality while remaining agile and completely customizable.
Our team of web designers and website developers can design & develop fully custom eCommerce functionality, integrate with ERP systems, pull data from multiple sources, and tailor a solution that matches your brand and eCommerce goals. The combination of our eCommerce website design services, along with years of eCommerce experience, makes us the go-to choice for your project.
eCommerce Web Design & Website Development
Since our start, we've helped online businesses crush their competition through our eCommerce web design and eCommerce development services. With a team of professional website developers and website designers, we'll build you a website that turns visitors into paying customers.
Customize eCommerce website branding

Competilble with Facebook, Instagram Shops
Optimized Load time

Proper Filters, Tags etc

Payment Gateway Integration
Have custom eCommerce website needs?
We have personalized solutions
eCommerce websites have changed the way consumers shop online and transformed the way businesses sell and market their products.
If you are a large corporation looking to develop a custom, well-branded eCommerce website, Sq Expertise offers the staff and solutions to help you achieve your goals on a large scale.
With endless features and functionality, we push the limits of custom eCommerce website design to bring new ideas to life.
From initial consulting and brainstorming, through development and implementation, your project will be handled professionally and creatively.
We being digital marketing Agency has experience working with Fortune 500 companies are your trusted professional partners.
How We Design Ecommerce Websites?
The Purpose
First, we figure out the purpose behind your eCommerce website development; is it for B2C eCommerce shopping stores? or is it for B2B stores that sell directly to the business. This information determines the design of an eCommerce website.
The eCommerce Platform
Choosing an appropriate platform is the most important thing after discerning the purpose. In this phase, we assess several factors before we conclude and decide among the top 3 platforms, i.e. WordPress website (Woo commerce), Magento website, and Shopify website.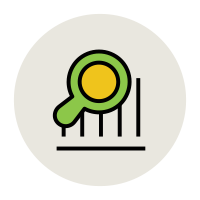 Product Categories
Last, we categorize products separately by adding clear navigations & breadcrumbs for better user experience and for SEO purposes. It helps users easily navigate back and forth and allow search engines to crawl and index properly—with no trouble.