We provide Social Media Marketing Services to promote your business, due to the growing competition Social Marketing is the best way to increase your sales, awareness about your services and grow your business. We do offer Facebook & Instagram Marketing Services but these are just tip of an ice berg as compared to so many other social media platforms like Tweeter, Pinterest, LinkedIn, Tumbler, Reddit etc.
Social Media Marketing Services
Social Marketing is a marketing technique to builds a business through social media platforms and achieves target goals for a company.
Our SMM techniques boost up your business and increase your sales. We will help you to grow your business online immediately through our reliable resources and expert skills.
We work as per Meta's Policies which not brings you more awareness but also increase in Sales, Lead Conversions & for Ecommerce Store more Add to Carts & Check Outs.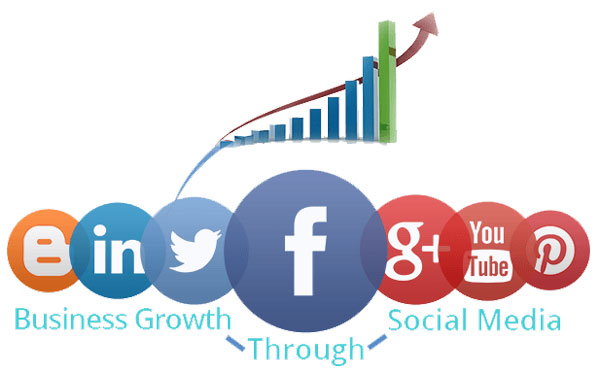 Our major target platforms for SMM are Facebook, Twitter, LinkedIn, Instagram and Pinterest. If you want best Social Media Marketing services in Pakistan just tell us about your requirements we will convert it into reality.
Social Media Marketing Does Not Work For Everyone, And It Would Be A Mistake To See It As An Easy And Inexpensive Way To Make Money. The Most Successful Strategies Take Into Account The Company's Planning And Fit Into Its Overall Strategy. Different Company, Different Approach.
The Bottom Line Is That Social Media Marketing Has Huge Potential For Most Businesses, Even If It's Not Just About Posting A Few Messages For Sales To Increase.
Benefits We offer As SMM Company
SMM services provides you strong bonding with your customers.

Provides unique strategies to boost your business.

Which area or platform is better for your business to grow.

Provide you unique and clear vision.

Increase your company engagement on Social Media.

Increase visibility, trust & More Sales
Why Choose Us for SMM Services?
Provide exact platform to those who are searching your products.

To derive a lot of traffic on your brand and increase sales.

Get customers feedback and reviews on your product as a suggestion.

You need a special SMM expert for your business.

Build your brand through social sharing and social connections.

Target Approach, Transparency in Billing, Proper Tracking Setup