If you follow following tips, you will improve your website's existing Search Engine Optimization (SEO) for sure without spending a dime. All you have to do is be a little observant, develop your content writing skills, and you will achieve your goal.
6 Best Ways to Improve Search Engine Optimization (SEO)
Search Engine Optimization – SEO is not just about ranking at the top to get traffic. If that is what you think, then you are on the wrong path.
For Example:
You start a business to make money! Everyone does, but it's the value that you provide to others, which in turn fulfills your main goal "making profit, or Money". Similarly, if you offer a service or sell products, what value it provides, and how people and search engine views it is what makes it a truly optimized website. That in turn ranks your site in top Search Engine Results Page, called SERPs.
If you do not possess the required capital, but have good coding and graphic skills with proper knowledge of content writing and content marketing, then do the following and believe us, you won't be spending a dime!
1. Update Your Content
Almost every webmaster knows that you need to update the content on your site, but very few people will explain why!
It's simple: the constant updating of content on the site raises the confidence of search engines to the resource. The search robot will come to you more often, new articles will be indexed faster, the site will enter the index more quickly and recruit positions.
With the help of new materials, related articles that you can cover with a greater number of requests, including information requests – thus increasing traffic to your site. Interesting articles attract users.
They can share your materials and attract other potential customers. To get information regarding the uniqueness of Content, you must contact us. We also provide content marketing services, which include content writing, content optimization and sharing.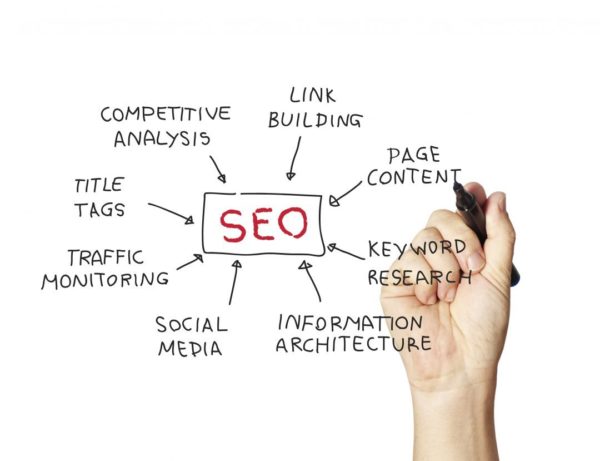 2. Use Competitor Keywords
In general, there are 2 ways to find keywords for better site optimization:
Search for a keyword using a special service
Looks like the second option is easier. And here is what you need to do to find the competitor's keywords. First, find a similar website that has good SEO results.
Then check if it using services like Semrush or Spyfu (We have written about them in detail).
You will receive a list of keywords for which this site is ranked. Examine this list carefully and try to write articles on some of them that are thematically appropriate for you – those that your users can search for.
This is how smoothly we approached the following method of how to improve website's SEO called called On Page SEO. If you find that you are unable to compete against your competitor, you can hire our SEO Services, which provide best custom solution to beat your competitor.
3. Publish Articles in 2000 words (Minimum)
By the size of the article, Google understands that this content will be useful to users. If you wrote an article, added cool photos, made an infographic, added links, but up to 2,000 words are the same as before the moon … do not publish. Read what others write, write better, and then feel free to post.
Make sure it provide good information, is unique, and adds value to its readers. It must solve a problem in detail and address the core issue users & customers of that service or product are facing, and how it can be resolved. In short, it must provide value to the reader.
4. Create your Own Keywords
One of the best tips to accelerate SEO website promotion is to create your own keywords. Suppose you wrote a great article, or a detailed walk through; Instead of a popular key request, think of your own name. When your article becomes popular, it will be searched for precisely by this title.
5. Use Google Search Console to increase traffic
Google Search Console is one of the best SEO tools and the best part is that it is 100% Accurate & Free. You can get data directly from Google. In the Google Search Console, in the menu on the left, go to the Search Engine – Search Queries tab. See which key queries you have more hits on. Now compare the data on clicks. If it has few clicks – you have something to work on.
What can be done to get more clicks?
Add content. Remember the method number 8? The more words, the higher the ranking of the site in Google.

Add multimedia. Google will soon fall in love with an article where the text is spiced up with high-quality images and useful videos.

Post links. Backlinks are still appreciated by Google. The more links, the better the ranking.
6. Correct guest posts and links
Someone thinks guest blogging has sunk into oblivion. Well, everything is complicated here. The fact is that Google is ambiguous about guest blogging. Because this method of promotion began to be used everywhere, and Google equated it with spam. If guest blogging is your main way of getting links, you better stop.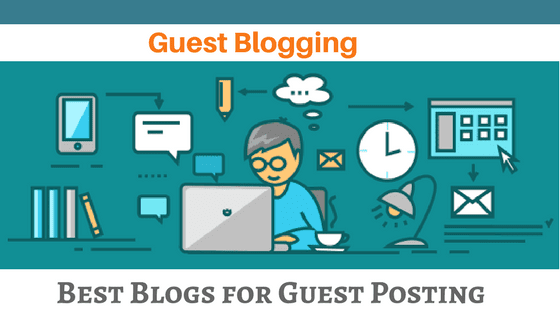 How to write guest posts correctly?
Post your posts only on sites where:
There is a good editor who keeps track of publications and cleans the site from garbage.

The theme of the site is very, very direct with yours. The more relevant it is, the better!

For example, your website is about DIY DOLL HOUSES. You should not publish content on the site that talks about methods of hamster training. Do not be fooled by content creators of YouTube or Facebook Pages where guest post services are mostly being sold.