Today your potential customers are searching for your products and services online. With Our Local SEO Services, We bring them to you through Search Engine Searches in your locality.
Local SEO Services
Today's consumer looks for products or services almost exclusively online especially using their Mobile Phones or tablets.
Our Local SEO Services focuses on increasing the visibility of your website for the local, geographically modified keywords your potential customers are actually using, allowing you to reach your target audience.
Local SEO isn't new, but there are some old tricks you can do right now to help you with your rankings and reach them right away when they need your services.
Local SEO ( Optimization of Google My Business & Bing Places) or Local Search Engine Optimization is defined as the process of marketing your local business by promoting your products and services to local customers.
Our SEO services improves the local visibility of your business among the respective consumers.
Considering the statistics of 2018, 46% of all searches on Google are seeking local information which is kept on increasing year after year.
Local SEO Searches Peaked during COVID 19 Pandemic as, all businesses were closed due to lock downs. Businesses who were ranking in local listings were the businesses who get maximum customers.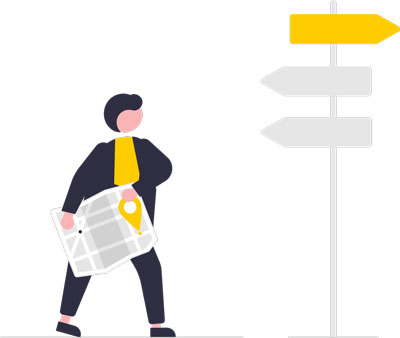 How Local SEO Works?
Local SEO lets your customers find your business online and connect them to you in the offline world.
It's all about featuring your business in the top research when users search for a local business. You can encourage the search engines to rank your website above your competitors by communicating the relevance of your web pages to the customers of a specific geographical area.
Our local SEO experts will help you with:
Researching the best local focus keywords and using them in your web content.

Do a competitive analysis of your website to rank you above your competitors.

Ensuring your content is optimized for local SEO and globally too.

Work on backlinks optimization and local citations for better results in limited time.
Facts About Local SEO
Here are some facts and statistics related to local SEO
One of the most interesting facts related to Local SEO is more than 50% of Google searches are for local businesses.

The percentage of users searching for local products and services is 60% on their smartphones and tablets.

You won't believe it but 72 out of 100 people actually visit the store within five miles after doing a local search.

More than 70 percent of the people actually search for the local business online before visiting in actual.

Words like "close by" and "near me" on searches grew by more than 900% over two years (2022)

If we compare the sales, local smartphone searches led to a purchase within a day whereas 7% of non-local searches led to a sale.

And the most interesting one is – 4 in 5 customer use Google to find local information.
With the help of an appropriate local SEO strategy, satisfactory results can be gained easily.
Local SEO Service Process We Follow
Researching The Keywords
Our SEO Experts will find out the best local SEO keywords for your website by doing in-depth research of your market, your location and analyzing other websites in your niche.
Competitor Analysis
By identifying all your local competitors, our experts will develop prominent strategies to determine their strengths and weaknesses that will be affecting your business growth.
Local Onpage & Offpage SEO
By optimizing your GMB & your website properly, we make sure that it fulfils all the guidelines of the search engine and can be crawled easily.
Plus, we also work on a comprehensive Citations campaign for your website.
Get More Qualified Leads With Our Local SEO Services